Within the fast-paced and rapidly expanding marijuana industry, the anticipation of the second phase of legalization—the approval of what is collectively referred to as the next generation of cannabis products, pot-infused foods, beverages and topicals—is adding to the frenzied pace of activity in both Canada and the United States. And both investors and consumers are watching closely.
For proof, you only have to look at the amount of attention two recent events, one in the U.S., the other in Canada, have generated. Last Friday in the United States, the U.S. Food and Drug Administration (FDA) held a full day of hearings in Maryland on cannabis products and compounds that can be used in everything from baked goods, drinks, dietary supplements, skin-care products, oils and dog food. The hearings, which amounted to an open fact-finding mission, were short on conclusions, raised a lot of questions, but primarily served as a big public step forward on the march toward legalizing these products.
Testimony focused mainly on CBD oil, the non-psychoactive extract from marijuana that is touted for its medicinal and therapeutic benefits. More than 100 individuals—researchers, doctors, health professionals, manufacturers and legalization opponents—provided their views and insights.
Because CBD oil is listed as a drug in the U.S., it falls under the FDA's purview, and cannot be added to food or beverages. The FDA did, however, acknowledge what it termed "strong public interest" in the substance as a wellness product, which is touted for its anti-inflammatory properties, and for treating pain and anxiety, and pledged to work toward approving regulated use. Late last year, the FDA approved its first cannabis-based drug, Epidiolex, to treat seizures in children. It is manufactured by GW Pharmaceuticals (NASDAQ:).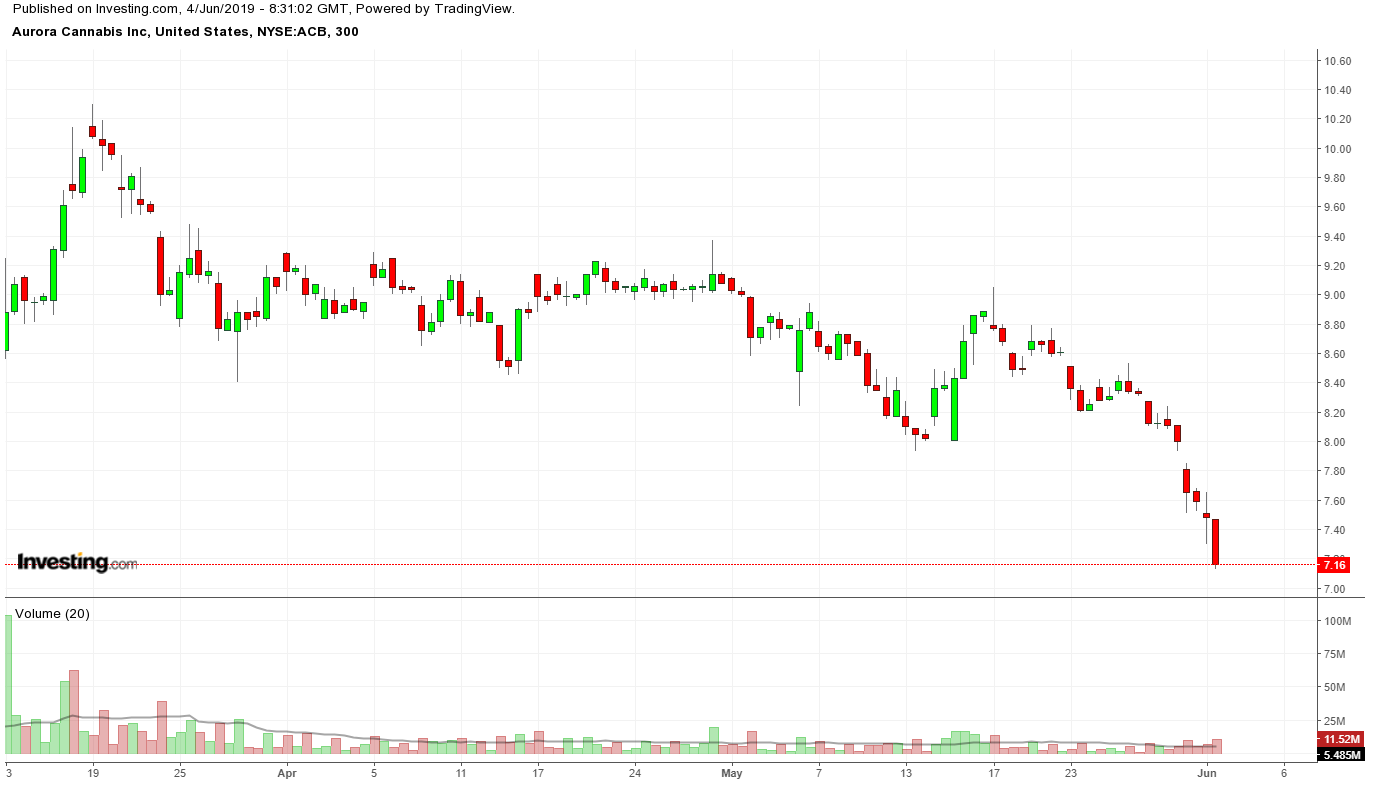 The markets reacted to the news reports of the hearing negatively, with many pot stocks, including Aurora Cannabis (NYSE:), (TSX:), Canopy Growth (NYSE:), (TSX:) and Cronos Group (NASDAQ:), (TSX:), starting the week by heading lower.
Contrast that to the event in Canada on Monday, where the legalization of these products will be a reality in just a few short months. A new report pegged the value of the market for cannabis-infused products at $2.7 billion ($2.01 billion USD). That's in addition to the C$6-billion (USD $4.47 billion) domestic market for recreational and medical cannabis.
Regulations that will govern the rollout of these products for retail sale are expected in Canada by Oct. 17.
A report, entitled Nurturing new growth: Canada gets ready for Cannabis 2.0, issued by Deloitte, provides succinct analysis of the landscape that investors interested in the sector should take note of.
"Canadian cannabis companies currently enjoy significant advantages over their U.S. and global counterparts, including government support, access to capital markets and the banking system, and a unified market that is more scalable than the fragmented one in the United States. But the introduction of the U.S. Farm Bill will be a game-changer; Canadian companies will need to continue innovating to secure a strong, sustainable competitive position as legislation evolves in other countries."
The statement continued: "With the global cannabis market worth an estimated U.S. $100 billion combined among the top 13 cannabis markets, these new products will create valuable growth opportunities for the Canadian cannabis sector and help maintain the country's leadership position."
The report estimates about C$1.6 billion (USD $1.19) will be spent on edibles in Canada, another C$529 million (USD $393.65) on cannabis-infused drinks, and C$174 million (USD $129.50) on topicals, which come in the forms of creams and ointments, and C$140 million (USD $104.2 million) on concentrates.
The report also estimated the global market will nearly double to US$194 billion in the next five years. The question for investors in Canadian-based cannabis stocks will be: The near future looks bright, but will that change when federal legalization is given the green light in the U.S.?
It's a new frontier, with lots of promise. But there are many angles, shifts and bumps in the rollout road still ahead.